30-Day Kdrama Challenge
Day 01: Your Favorite Kdrama
Day 02: Your Favorite Male Lead Character
Day 03: Your Favorite Female Lead Character
Day 04: Your Favorite Male Third Wheel Character
Day 05: Your Favorite Female Third Wheel Character
Day 06: Your Favorite Song from a Kdrama OST
Day 07: Your Favorite Line/s by a Male Lead Character
Day 08: Your Favorite Line/s by a Female Lead Character
Day 09: Your Favorite Line/s by a Male Third Wheel
Day 10: Your Favorite Line/s by a Female Third Wheel
Day 11; Your Favorite Dialogue
Day 12: Your Favorite Story
Day 13: Your Favorite "I Love You"
Day 14: Your Favorite Kiss
Day 15: Your Favorite Ending
Day 16: A Kdrama you started but can't finish
Day 17: A Kdrama you've watched more than once
Day 18: The Worst Kdrama that you've watched until the end
Day 19: Your Best Actor
Day 20: Your Best Actress
Day 21: Your Worst Actor
Day 22: Your Worst Actress
Day 23: Your Best Couple
Day 24: Your Worst Couple
Day 25: Your First Kdrama
Day 26: Your Recently Finished Kdrama
Day 27: A Kdrama loved by many but you don't seem to like
Day 28: A Kdrama not loved by many but you seem to like
Day 29: A Kdrama which made you so happy
Day 30: A Kdrama which made you so sad
I'll be getting back to My Girl soon. I was sick so I was sleeping most of the time. And then I wanted to catch up on a couple airing dramas (Moon Embracing the Sun and Shut Up Flower Boy Band specifically. EVERYONE should watch the latter...not so much the former). But for now, I going to continue to inch closer and closer to finishing this meme. =)
Day 21 and Day 22: Your Worst Actress and Your Worst Actor
This was actually kind of hard. I tend to hate the character or the drama, not necessarily the actor. And I'm pretty quick to forgive bad acting in favor of other positive qualities. Anyhow, after some deliberation I have my two. No offense to them personally but they are not my favorites.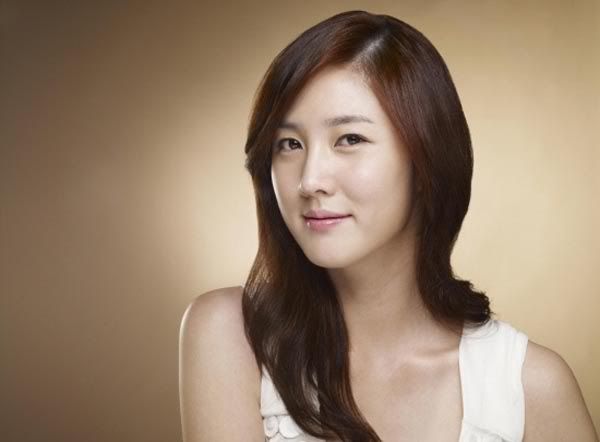 Lee Soo-kyung
Lee Soo-kyung is one of the very few actresses who has consistently annoyed me in every role. I first saw her in Soulmate where I completely despised her character (might be the biggest hypocrite I've encountered in any drama). I mean, she actively annoyed me with her insipid, whiny and rather weepy portrayal of what was supposed to be a "modern woman." She is a large part of why that drama is incredibly overrated to me. But I was willing to give her another go. I watched another of her dramas--Lawyers of Korea. And while the drama didn't irk me at much as Soulmate, she was the same. She takes her roles and sort of makes them cutesy and air-headed. It's like every time I've watched her act, she adopts the same mannerisms and lispy voice and I pretty much want to run away. Kudos to those who like her but I just can't bring myself to.
Kim Hyung-joong
So I know that this guy has like legions of fans. I mean, he's an idol so that's bound to happen. But you know? I thought he was horrible in Boys Over Flowers but conceded that no one was going to touch Lee Min-ho in that production. So, I watched Playful Kiss with the hopes that his acting might've improved. Yeah, no. He is like a robot in both of his roles and unless you have some personal charm (which he's yet to display in his dramas), I can't stand it.